Since 2006, Polished Piano Tuning has been offering fine piano tuning services to even the most discerning pianists. Additionally, minor piano repairs, full-service piano cleaning and polishing, and on-site brass pedal restoration are services provided. Our objective is simply aimed to keep your piano healthy and happy.
We are a Certified Installer of the Dampp-Chaser Piano Life Saver System. Polished Piano Tuning offers a full line up of cleaners and polishes for your beautiful instrument. If you have any special requests for piano accessories, i.e. piano lamps, bench covers, benches, etc., we are an authorized retailer with access to three major piano supply houses.
EXPERIENCED. PROFESSIONAL. DISTINGUISHED. POLISHED PIANO TUNING.
---
$120 Standard A440 Piano Tuning
$60 Pitch Raise Upcharge (Only charged when necessary to bring a piano up to A440 pitch that has been badly neglected from years of not tuning.)
Mileage (applies to all tunings)
No travel charge for locations up to 10 miles from zip code 50266
.50/mile one-way for mileage beyond allotted 10 miles
---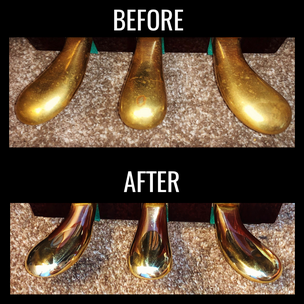 Sometimes words are not needed. This is one of those times. Do you want to take years off your worn and saddened brass piano pedals. Polished Piano Tuning can do just that.
$79 when pre-arranged to be completed during piano tuning appointment
$105 when completed without a combined piano tuning appointment
---
Uncontrolled humidity can take years off the life of a piano. Polished Piano Tuning is a Certified Installer of the Dampp-Chaser Piano Lifesaver Humidity Control System.
We guarantee the lowest price on a full system installation within a 100-mile radius or we'll credit you 20% of the difference in price.
MADE IN THE USA and comes with a 5-year warranty!
Email, call or text (515) 805-7574 to learn more!
---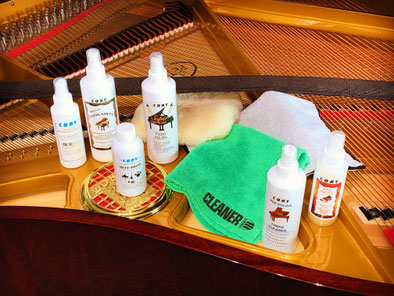 Put a smile on that piano once again. Start with a fresh cleaning to get rid of harmful store cleaners and follow up with that new-again shine. Brass pedal restoration and key cleaning included. Grand piano cleaning includes soundboard sweeping.
Grand Piano $159*
Vertical Piano $129*
Includes brass pedal restoration, normally $79 if completed separately.
---
Polished Piano Tuning offers a complete line up of environmentally-friendly professional piano care products.
Complete Care Kit (High Gloss, Satin Sheen, or Wood Finish) 4 oz. $28.90
Pre-Polish Surface Cleaner 8 oz. $14.90
High Gloss Piano Polish 8 oz. $16.90
Satin Sheen Piano Polish 8 oz. $16.90
Wood Finish All-Brite 4 oz. $10.00
Key-Brite 4 oz. $8.30
Buff-Brite Brass Cleaner 4 oz. $14.00
---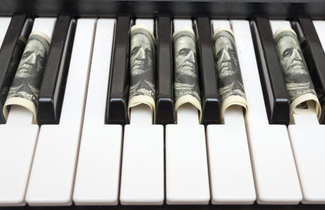 Need a piano valuation for estate/legal purposes? Considering a used acoustic piano? Is the "free" piano going to cost you more than you know? Not all that glitters is gold - before buying that used piano, invest in a professional inspection. Using the results of the piano inspection, we will help you negotiate the used piano purchase price based on our professional findings.
A piano inspection does not cost, it pays!
Full piano valuation/inspection $99
Remote Piano valuation/inspection $39*
*Remote inspection is a limited review based on information/videos/photos provided by the client. Results will include market value (new and used), piano age/history, and an overview of condition based on data provided by the client.
---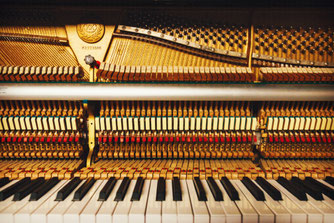 With over 12,000 parts mostly made from wood, cork, felt, and other materials that expand and contract, things need adjusted and repaired from time to time. Polished Piano Tuning offers minor piano repairs when necessary. While we do not offer major repair work or restoration work, we know the right people when the situation calls for it.
Like an automotive service, when issues are beyond the preventative and scheduled maintenance, adjustments, lubrications, etc., a referral is done. We do the same. We will never pretend to know more than what we can handle. You can trust that we know our limits and will put you in the right hands when the situation calls for it.
At the time you book your piano tuning appointment be sure to let us know of any issues you may be having with the piano so if any special parts are required they can be made available for the appointment.
Repair work is billed at $20 per 15-minute increment.
Broken/Replacement of strings are billed at the price of the string in addition to repair time. Service calls may apply for new string stretching.
---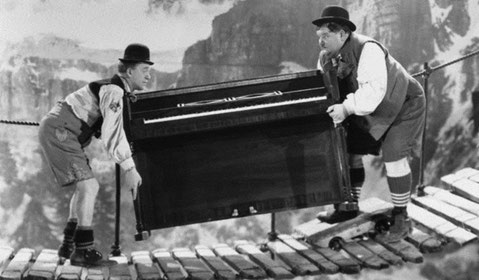 Are you needing a piano moved?
Contact us for a trusted referral.
Looking for a certain piano style, type, brand, etc?
We know people. Let us help find the piano of your passion. We love match-making pianos and players.
---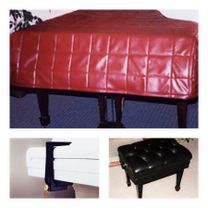 You name it - we can find it.
Polished Piano Tuning has access to three large piano supply houses. Let us know what you're looking for and we'll hand-deliver it or have it drop-shipped from the warehouse direct.
---